Lawn Chair Kings have been on the Durango, CO music scene since 2000. They have celebrated a "western garage" flavor, with country, rock, pop, and punk influences. Known for their catchy tunes and good-time performances, Lawn Chair Kings have been a steady force in the Four Corners Region.
Lawn Chair Kings feature a mix of electric and acoustic tones, made possible by the addition of Patrick Dressen, who joined the band in the spring of 2013. Patrick plays the guitar and drums. While some folks in the bluegrass scene would have it otherwise, Pat began as a drummer and crossed over to the dark side as he began to appreciate whiskey and Bill Monroe (he has since abandoned the whiskey, but not the Monroe). Isaac Kimbro, an official member of the band since 2022, plays keyboard and drums. Isaac brings a soul/R&B influence and has quickly fallen into the role of a psychic healer. If you've got a problem, Isaac can fix it! Dan Leek, an original member of Lawn Chair Kings, plays the vertical and horizontal bass. In addition to being the unofficial champion of various mobile word games, Dan cooks his meat within large eggs and enjoys eating crawdads. Erik Nordstrom rounds out Lawn Chair Kings and plays guitar, harmonica, and sings. Erik's influences include Hank Williams, The Ramones, Camper Van Beethoven, and Howlin' Wolf. His guilty pleasures include Steely Dan, boxed cheese products, and leftover news articles from the Weekly World News.
Lawn Chair King alumni include Hap Purcell (banjo, guitar), Justin Richert (lap steel, guitar, drums), Alissa Wolf (fiddle), Chris Di Pietro (drums), Jeff Moorehead (dobro, banjo, guitar), Steve Mendias (drums), Kelly Rogers (lap steel, guitar), Steve Stokes (guitar), and Eric Hopper (drums). Matt Joyce, the original drummer of the band, should be credited for the band's name. Known for his amazing shoulder rolls and occasional wearing of a burka, Matt (now in Austin via Wyoming) discarded such notions as "Ramblers", "Peddlers", and "Trapeze Artists" in favor of "Kings". The notion of a "Lawn Chair" fit the original country/urban=suburban mood perfectly, and the newly-formed band set out in earnest to collect materials from local thrift stores to make a stage show worthy of attention. Astro-turf coasters fit in splendidly with the pink flamingos, magic eight ball, glitter lamp, and bass fishing trophy. Dan, the real winner of the bass trophy, often amused himself with strobe lights focused on various body parts. Erik thought it clever to have a real TV playing nothing but static. In a particularly horrific dance floor moment at the Hollywood Bar in Dolores, CO, the television came careening down from a speaker, knocking out its ability to play static. Fixing the TV is among the many priorities of the band nowadays. Whether the TV ever gets fixed or not, Lawn Chair Kings bring good times to any occasion!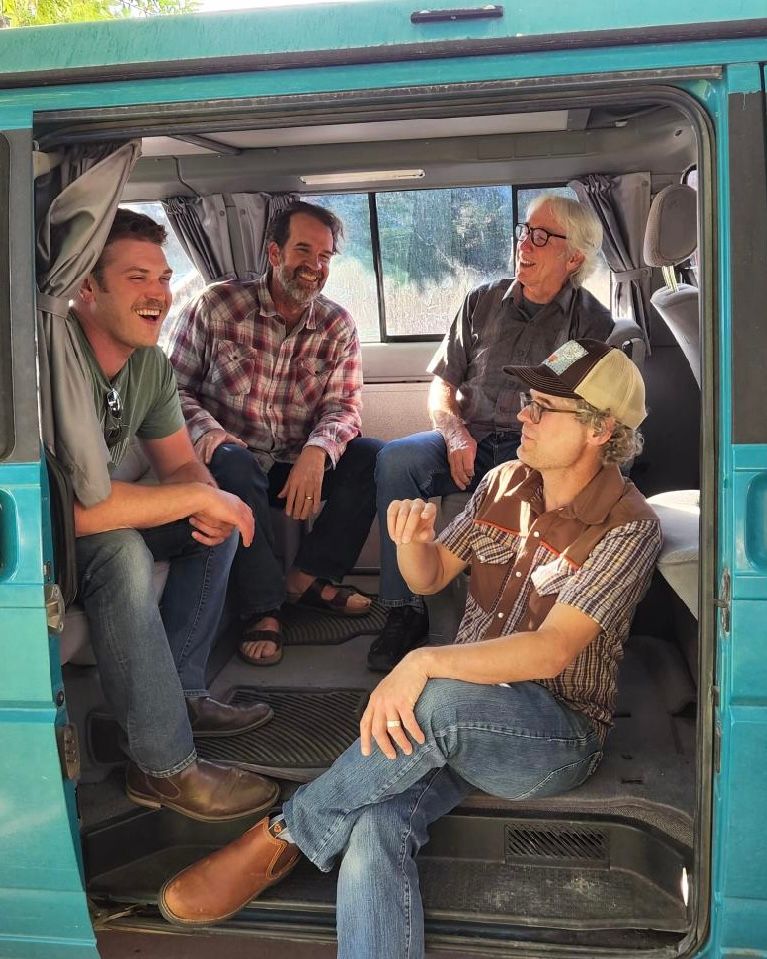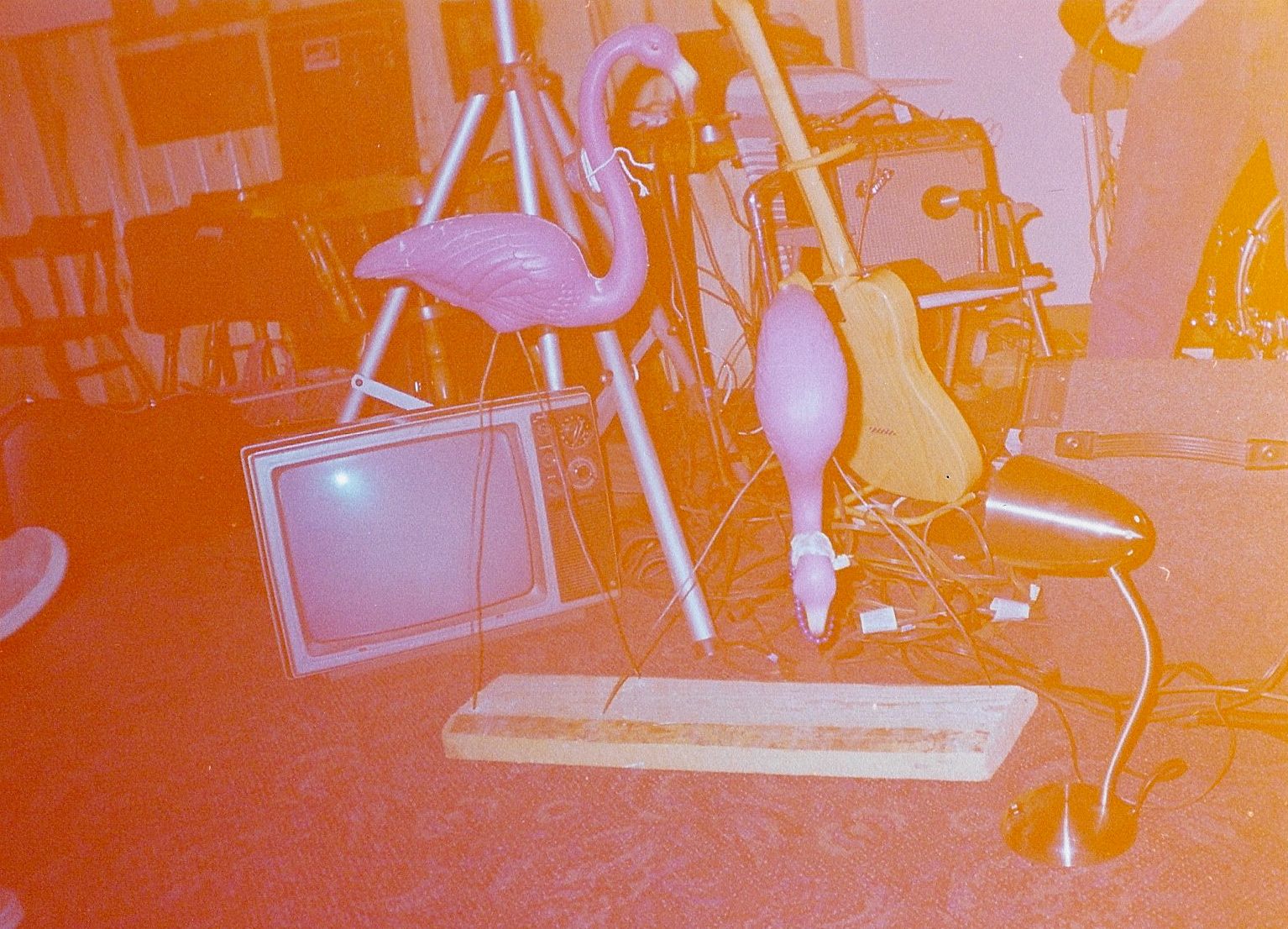 Previous events
Lawn Chair Kings re-emerge at last!
Get in the spirit and wear a costume!
Lawn Chair Kings play in scenic Rico, CO for a daytime show. $5 cover. Head out on the San Juan Skyway! Hope to see you there!